SEO (Search Engine) optimisation Agency Services
Search engine optimisation (SEO) is crucial for any business that wants more online traffic interested in its products or services. As an Australian SEO agency we help local and national businesses rank higher on Google.
Rank higher on Google and Attract More of Your Ideal Leads & Customers By Using an SEO Agency
Do you want your website to rank higher when someone searches for your product or service? As a leading Australian SEO agency, we can help.
Search engine optimisation (SEO) is the process of making your website rank higher in the results on search engines such as Google, Bing, and Yahoo.
Unlike paid advertising, SEO provides free traffic from search engine results when someone types in the keywords associated with your product or service. And unlike paid traffic, SEO will continue to produce results once you've established a solid foundation.
Here at CLCK Digital Marketing, we understand SEO because we've been getting successful results for our clients using our SEO agency services for several years now. As an established digital marketing agency, we've worked with dozens of both large and small business clients to help them rank for competitive search terms that generate thousands of visitors each month.
Industries we've worked in include SEO agency services for construction businesses, SEO for education, SEO for property businesses, IT SEO, and more.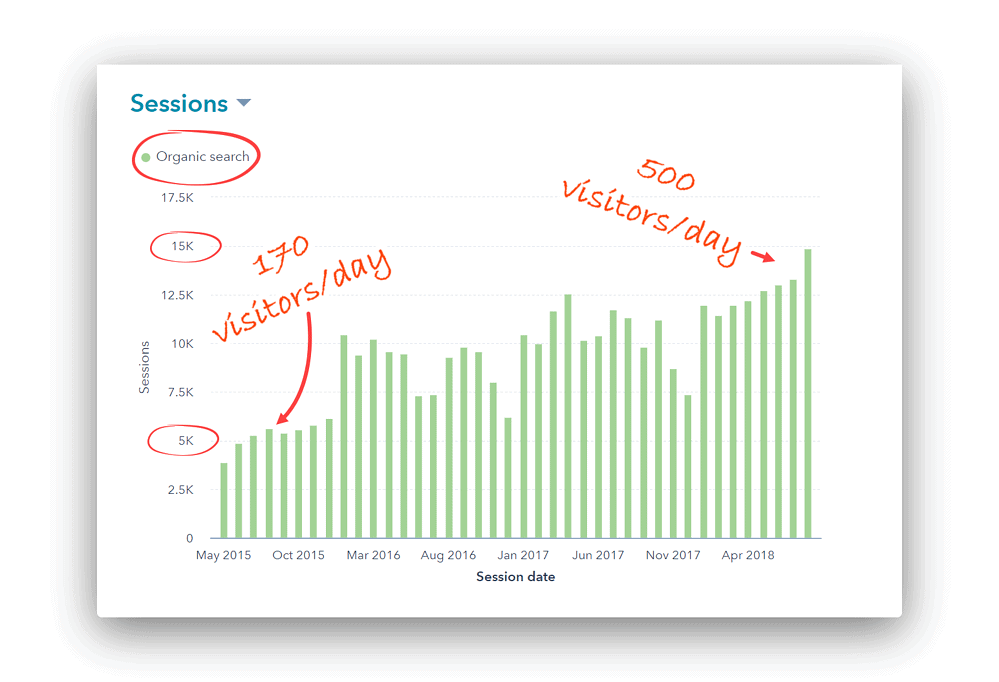 Why do you need an SEO Agency?
There are 3.5 billion searches per day on Google. This represents a massive potential customer-base for your business.
These people are searching for the products and services YOU offer.
If you don't show up when someone searches for your product and location (e.g. "seo agency"), then your competitors may be taking away your potential customers.
So, how do you help these potential customers find you?
You need to tell Google what your website is about, and show that it's worth sending people there…
Think of your website like a filing cabinet. Is everything filed where it should be? If not, Google might be trying to figure out what your site is about, but without proper search engine optimisation, it has no way of knowing, and therefore cannot send interested traffic to your website.
Yes, you can do this yourself using what you can learn in blogs and YouTube videos, but hiring an SEO agency to help you with this will yield much faster results. 
How Our SEO Agency helps you rank higher
There are two parts to effective SEO: "on-page SEO" and "off-page SEO". Both of these elements (defined below) need to work together and are equally important. A good SEO agency will address both these areas to help you rank higher for your lucrative keywords.
On-page SEO
The pages on your site need to be optimised to tell search engines what your website is about. Most websites have multiple on-page issues that stop them ranking to their full potential.
On-page elements we look at when we work with you on your SEO include:
URL structure
Page title tags
H1 (page heading) tags
Image titles, descriptions, and alt text
Internal linking between relevant pages
Linking out to high authority sites
Page load speed and other user experience factors
Keywords and semantic variations used throughout content
Schema – the hidden markup that tells Google's bots what your site is about
Site structure – organising your website for the best SEO
Dedicated content-rich landing pages targeting specific keywords – you need a dedicated content page for each major keyword you want to target
One of the first things we do in our SEO agency is a full site audit to identify issues and opportunities with all of the above elements. We then get to work on fixing the issues and improving your on-page SEO before your site even has the potential to rank well on Google. 
Off-page SEO
A lot of SEO agencies will stop there, because the next part is difficult to do. But without "off-page" SEO done properly, Google will not see your site as relevant and authoritative, and therefore will NOT rank you above your competitors who are taking this next step.
Google has acknowledged that the single most important factor in ranking your website higher in search results is the quantity and quality of other websites linking to your website. This includes everything from your social profiles and industry directory listings, through to media outlets mentioning your brand.
Part of our agency's SEO process includes finding opportunities to get you incoming links from high authority websites. We do this using by first claiming all your potential online profiles, content marketing, PR, partnerships, and manual outreach via email and social media. In other words – a lot of hard work that cannot be automated!
A big part of "off page" SEO agency services (getting sites to link back to you) is to analyse your competitors and see what sites are linking to them. You'd be surprised how many opportunities you'll find by doing the following:
Typing your main keyword into Google (e.g. "seo agency australia")
Seeing what sites rank in the top 3 places for that search term
Entering those domains into a backlink checker such as AHRefs
Going to the sites that link to your competitors and seeing if there is a way to get them to link to you
In many cases this will be as simple as creating a profile on the site in question (e.g. in the case of an industry directory or discussion forum). Other times it might be more complicated, like emailing the person who manages the site and asking if your business can be added to their resources page. Often it will be impossible to get a link in the same place as your competitor. In this case just move on to the next site.
This is just one of the tactics we use for doing comprehensive off-page SEO and getting you higher rankings.
It's time-consuming and complicated, but we have developed processes and SOPs for managing this crucial SEO agency activity to ensure you get solid, sustainable results. It's not enough just to make changes to your website and hope for the best. This off-page work MUST be done consistently to enable you to outrank other businesses in your area and industry.
Get a Free SEO Audit Valued at $300
Our process for getting you higher rankings Using SEO
We have a proven process for getting you more organic traffic using SEO:
Assess your business goals to see how our SEO agency can help you achieve the best results and IF we can help you (SEO may not be the best approach for every business)
Carry out competitor and keyword research

to find opportunities for growing your online presence and boost rankings

Create a customised SEO game plan

based on your specific goals, budget, and timelines

Perform an "on page" technical SEO audit

of your website to fix errors and optimise on page elements

Create a content strategy

to populate your site with high quality, relevant content that tells Google you're an authority in your industry

Implement off-page strategy

to get high quality sites linking back to your content so that Google sees you as relevant and credible

Measure, optimise, and scale up

over time to build your site's authority in your industry, keep creating high-ranking content, and continue to increase rankings
Making the most of your traffic – SEO meets CRO
It's not enough just to "get more traffic" if that traffic just leaves because they don't find what they're looking for. 
While we're growing your website authority using our SEO agency processes for on- and off-page SEO techniques, we'll also be looking for opportunities to turn your increased traffic into leads.
There's no point getting more traffic if your website isn't turning that traffic into leads and customers.
We do this by using conversion rate optimisation (CRO), which includes things like:
improving your site design
making sure content is written for humans and not robots
adding relevant calls to action in strategic places around your site, and
 offering alternatives to just 

"contact us"

 (97% of visitors are not ready to contact you, so find another way to reach them!).
We can also amplify your SEO agency results by implementing paid traffic campaigns – particularly "remarketing" on both Google and Facebook. Remarketing is a type of advertising where you place some code on your website that "tags" visitors. When those visitors leave, you can then show them advertisements for your website on third-party sites (e.g. media sites or other sites that show ads). You've probably noticed this – after visiting a website you'll start seeing ads for them appearing everywhere. It's almost like they're following you around the internet! This reminds people that they were browsing your site and invites them back. Remarketing is an extremely cost-effective form of paid advertising and we believe it is a "must have" for any business with a marketing budget for SEO agency services.
Part of our SEO process is to work with you to make the most of the traffic we'll be sending to your site, so it's not wasted. 
Request A FREE SEO Consultation With Our Team
Click the link below to request a FREE 30-minute SEO strategy session, where we'll provide you with a plan of action, including pricing options for implementing our recommendations.  
CLCK was a pleasure to work with and structured our campaign perfectly. It has been a massive success… I've had to pause the campaign because we have TOO many leads!
We regularly achieved more solid leads in a week using the CLCK approach than we had been receiving on an annual basis.
The results have been amazing. Our Sales team have more than sufficient leads to draw from, sales are increasing beyond target and CLCK work with us as if they are part of our team.